"Stealth Cloak" is a flame resistance impregnated fabric that has inbuilt anti-radar protection as part of its contruction.
The fabric has excellent mechanical properties and resistant to tearing. The fabric is printed with our anti-thermal/IR paints - Inks formulation to give Visual, Thermal/IR performance from 0.8 - 14 μm. It's a unique and advanced product which can be used as a 2D camouflage net or suit for special ops personnel.

Advantages
Outstanding performance in Thermal/IR & Radar Cross Section (RCS) attenuation.

Light weight, Thin and Flexible.

Very durable with superior mechanical properties.

Excellent surface finish.

Easy for application.

Can be engineered to meet end-user specs i.e. size, design, pattern, performance.

PHANTOM OF WAR reduces drastically the range of detection by visual, near-infrared, medium and long-wave infrared sensors (and optionally Radar) so that user's silhouette is no longer visible when seen through an infrared and thermal imaging devise.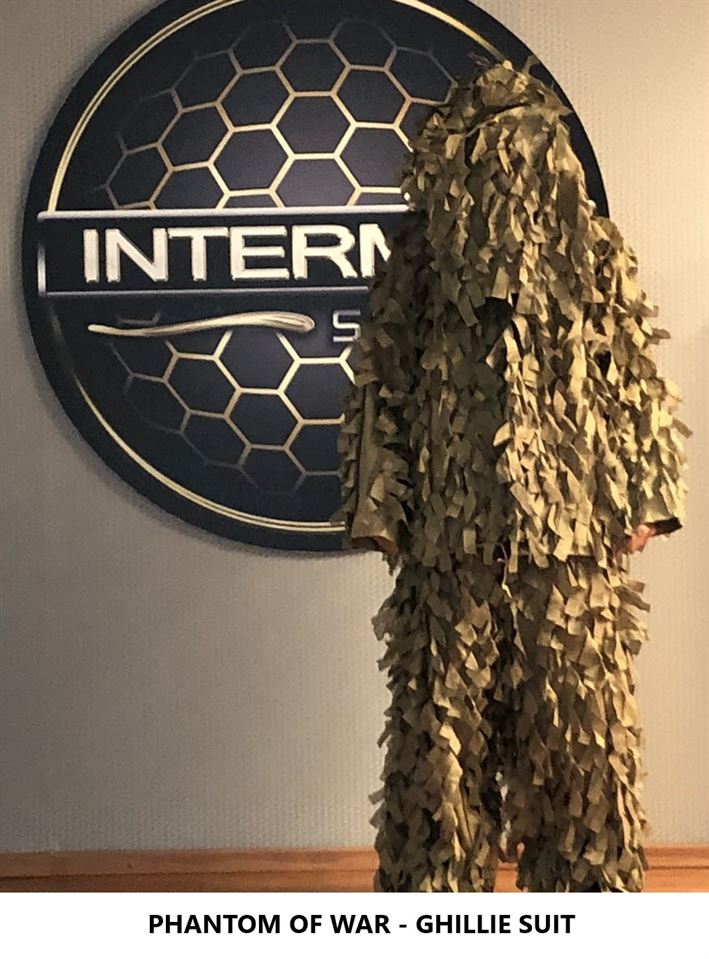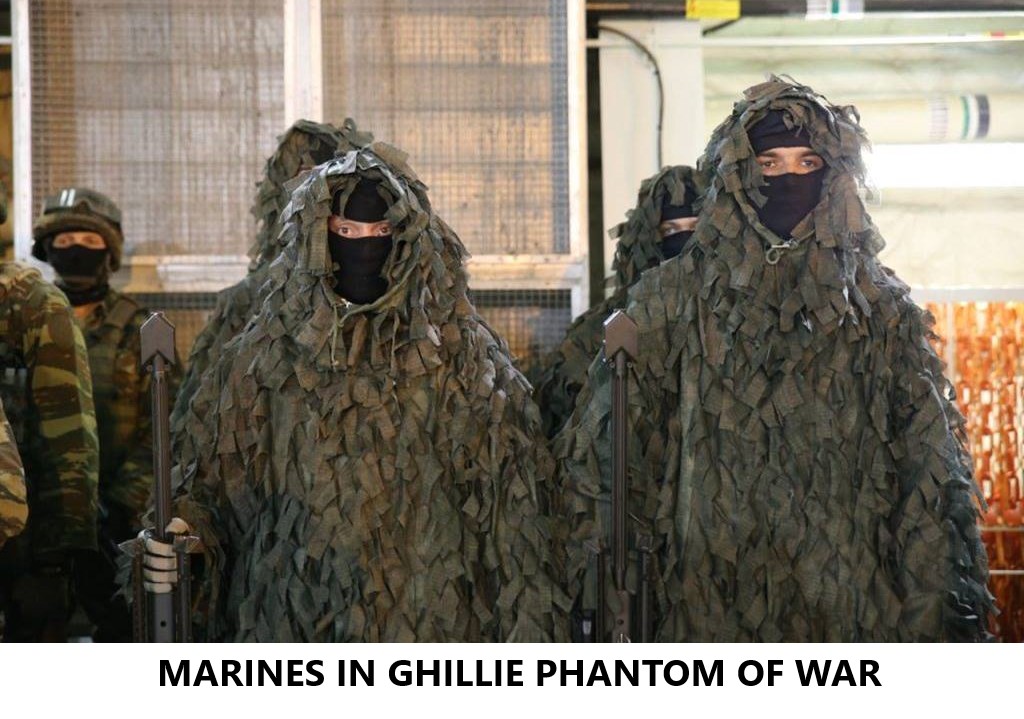 ---
INTERMAT SUITS
Ghillie, Sniper and Poncho Suits
Ultra light-weight fabrics from 60 gsm to 200 gsm printed with our Stealth anti-thermal/ IR paints.

Rugged and all-weather materials for protection of personnel and big or small objects.

They comprise of a jacket, pants, hood and face shield and are worn as an overgarment.

INTERMAT Suits make you invisible by a combination of scattering-rejection-diffusion of thermal/IR signature.
PRODUCT CHARACTERISTICS
The soldiers are protected against EO/IR Imagers and their detection is drastically reduced.

The fabric is breathable with reduced stiffness while various types and camouflage patterns can be produced.

Fabric weight can be as light as 60 gsm and can be as effective as other much heavier systems since its performance and effectiveness is derived by INTERMAT stealth paints and not by thick and heavy materials for insulation.
Special Operations personnel can extremely benefit from this thermal/IR countermeasure; INTERMAT suits are treated with the Low Observable Stealth anti-thermal/IR coatings making you invisible like "Phantom of War" while you "OWN THE NIGHT".